Mariachi (fr)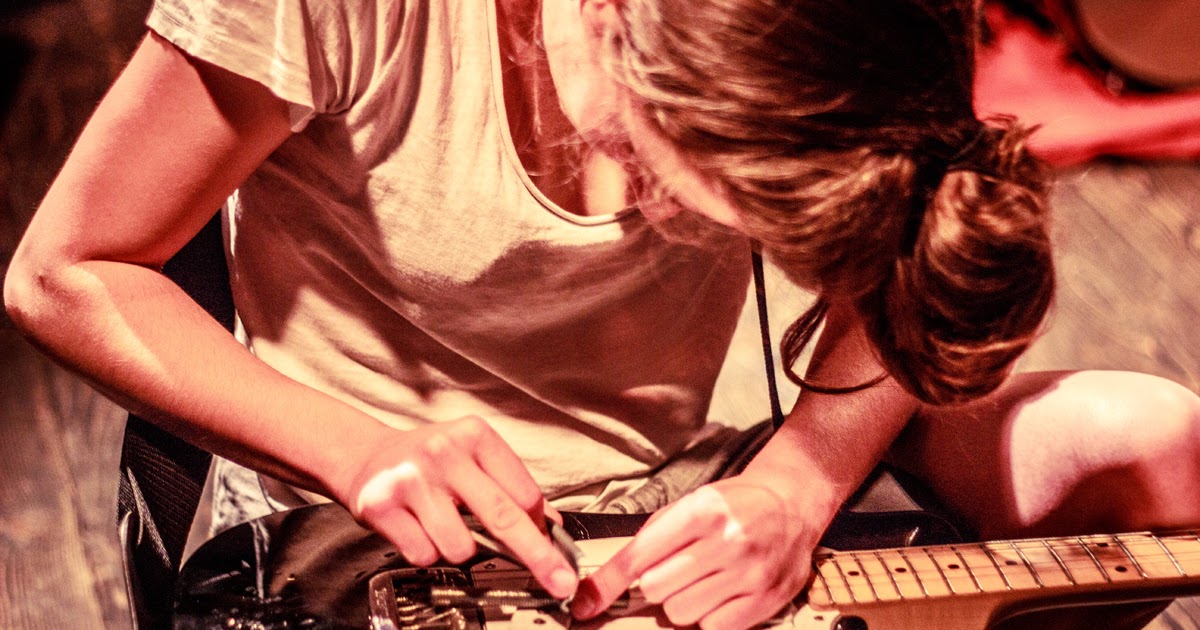 © Benjamin Viot
Nina Garcia (guitare électrique)
mardi 7 mai
20h
Mariachi (Nina Garcia) expérimente à mi-chemin entre musique improvisée et noise. Le dispositif est réduit au minimum : une guitare, une pédale, un ampli. L'attention est donnée au geste et à la recherche sur l'instrument, ses résonances, ses limites, ses extensions, ses impuretés, ses recoins audibles : aller avec ou contre lui, le contenir ou le laisser sonner, le soutenir ou le violenter.
On y trouve en vrac : feedbacks, crépitements, courts circuits, impacts, harmoniques, grincements, débordements, et par hasard, notes et accords presque parfaits.
Mariachi a joué depuis 2015 aux Instants Chavirés (Montreuil), Sonic Protest (Paris), Jazz à Poitiers, Pied Nu (Le Havre), Cave 12 (Genève), Café Oto (Londres), Ateliers Claus (Bruxelles), All Ears (Oslo), Mayhem (Copenhague), Echoraum (Vienne)…
Son dernier album enregistré à Bruxelles est sorti en novembre 2018 sur No Lagos Musique : https://nolagosmusique.bandcamp.com/album/mariachi-2
---
Mariachi experiments halfway between improvised music and noise. The device is reduced to a minimum: a guitar, a pedal, an amp. Attention is given to the gesture and research on the instrument, its resonances, its limits, its extensions, its impurities, its audible recesses: go with or against it, contain it or let it ring, support it or violate it.
We find in bulk: feedbacks, crackles, short circuits, impacts, harmonics, squeaks, overflows, and by chance, almost perfect notes and chords.
Mariachi (Nina Garcia) has played since 2015 at Instants Chavirés (Montreuil), Sonic Protest (Paris), Jazz à Poitiers, Pied Nu (Le Havre), Cave 12 (Geneva), Café Oto (London), Ateliers Claus (Brussels), All Ears (Oslo), Mayhem (Copenhagen), Echoraum (Vienna)…
His last album recorded in Brussels was released in November 2018 on No Lagos Musique :
https://nolagosmusique.bandcamp.com/album/mariachi-2
ÉCOLE SUPÉRIEURE D'ARTS ET MÉDIAS DE CAEN/CHERBOURG (1)