Adrien Melchior
Programmation OFF Manœuvre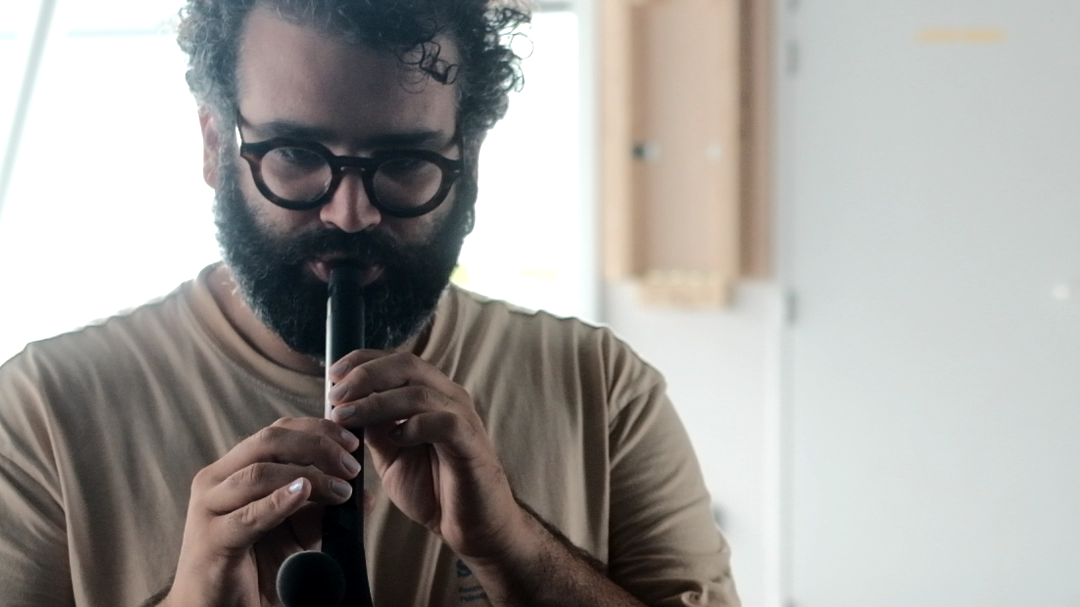 © Adrien Melchior
France
Vendredi 12 mai
19h
Adrien Melchior aborde la musique d'abord à travers la trompette qu'il pratique en orchestre et en ensemble avant de s'intéresser à d'autres instruments pour finalement explorer des sonorités plus électroniques.
Il tente de réconcilier ces deux univers seul ou en groupe, comme par exemple avec le collectif Flou Machine et récemment a composé et joué live la bande sonore de Coquilles, pièce de théâtre du collectif Smog, présentée au théâtre de la Renaissance à Mondeville.
Adrien Melchior first started playing the trumpet in an orchestra and ensemble before moving on to other instruments and finally exploring more electronic sounds. He tries to reconcile these two worlds individually or in groups, for example with the collective Flou Machine and he recently composed and played live the soundtrack of Coquilles, a play by the collective Smog, featured at the Renaissance theatre in Mondeville.
La coopérative chorégraphique7