Julian Oliver
The Transparency Grenade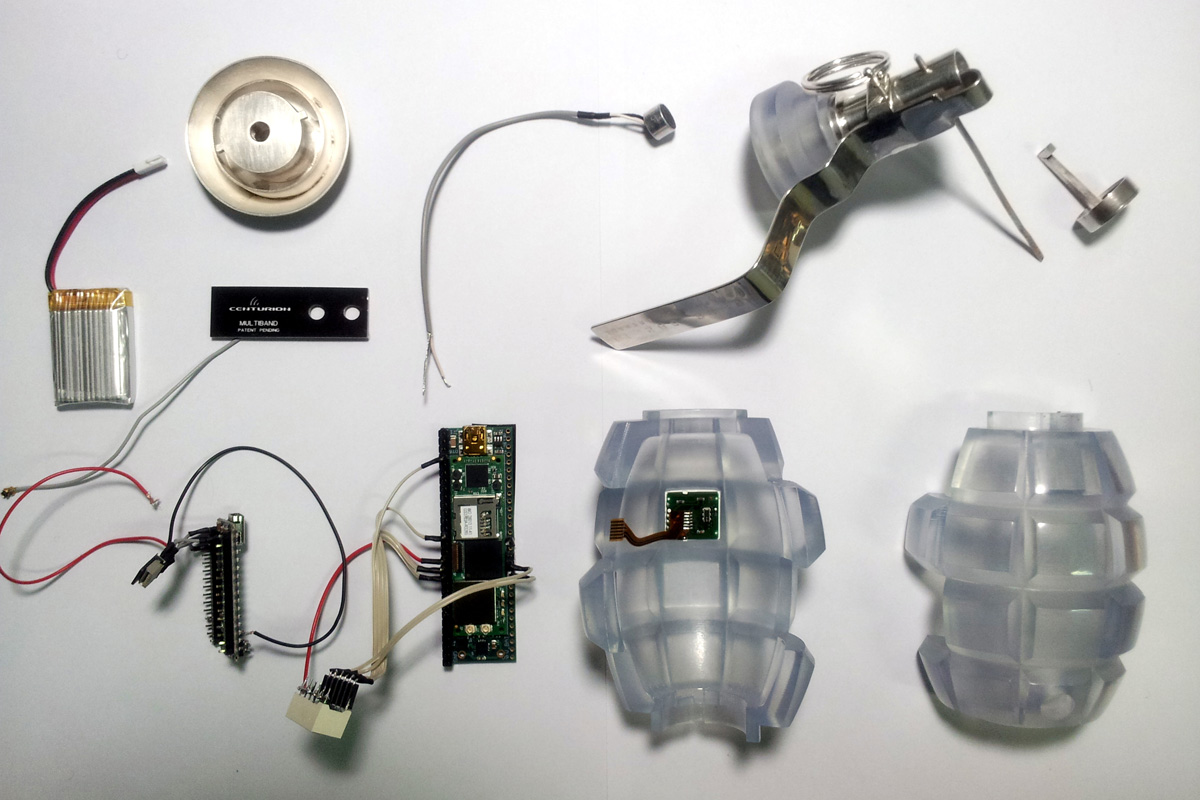 © Julian Oliver
Collection Gantner
Du 2 au 14 mai
14h - 18h
The Transparency Grenade (La grenade transparente) est équipée d'un ordinateur miniature, d'un micro et d'une puissante antenne sans fil.
Lorsqu'elle est active, elle intercepte autour d'elle le trafic circulant sur les réseaux wi-fi ciblés ainsi que les sons ambiants. Elle envoie ces données en streaming de manière anonyme et sécurisée vers un serveur dédié permettant l'accès à ces informations. Noms d'utilisateurs, identifiants de périphériques, adresses IP, fragments d'emails non cryptés, pages web, images et voix sont récupérés et instantanément divulgués en vue publique sur l'écran. Un point rouge indique sur une carte l'endroit de la détonation.
The Transparency Grenade is equipped with a miniature computer, a microphone and a powerful wireless antenna. When active, it intercepts the traffic around it on the targeted wi-fi networks as well as ambient sounds. It streams this data anonymously and securely to a dedicated server that allows access to this information. User names, device IDs, IP addresses, unencrypted email fragments, web pages, images and voices are retrieved and instantly disclosed in public view on the screen. A red dot on a map indicates the location of the detonation.
Cette œuvre appartient à la collection de l'Espace Multimédia Gantner – Conseil Départemental du Territoire de Belfort.
ésam Caen/Cherbourg10