Philip Vermeulen
10 Meters of Sound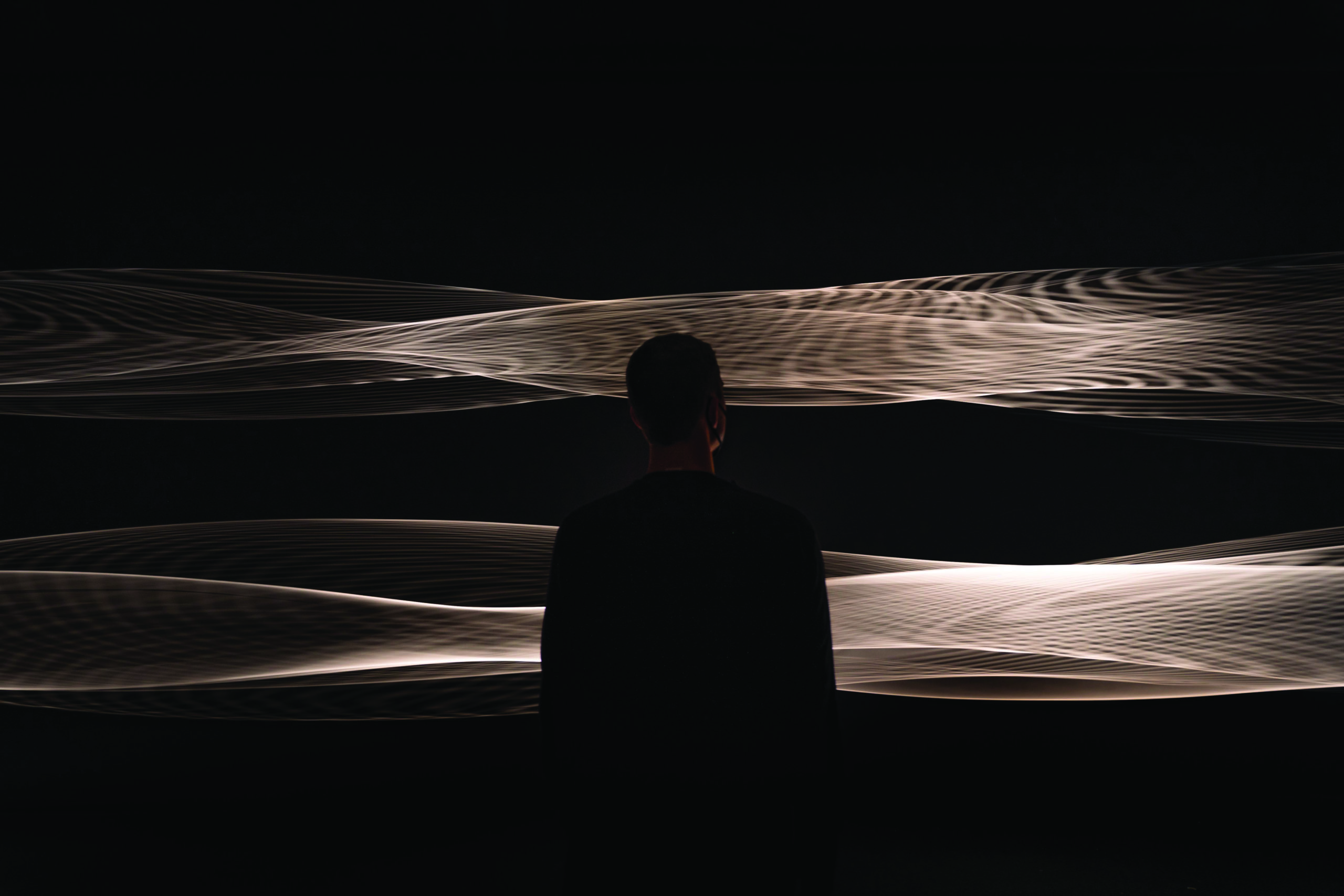 © Leonard Lueg
Focus Pays-Bas
Du 2 au 14 mai
14h - 18h
10 Meters of Sound est une composition cinétique audio-visuelle composée de câbles élastiques tournant à grande vitesse produisant des motifs ondulatoires.
Deux câbles élastiques reliés à des moteurs sont tendus sur 10 mètres dans une pièce et tournent à des fréquences différentes dans une composition d'ondes et de motifs moirés vacillants, tout en produisant des souffles puissants de l'air. Les motifs moirés apparaissent lorsque deux motifs similaires se chevauchent et en créent un troisième.
L'installation fait désormais partie de la collection permanente du Rijksmuseum Twenthe.
10 Meters of Sound is an audio-visual kinetic composition for high-speed rotating elastic cables and the interference of their wave patterns. Two elastic cables attached to motors are stretched 10 meters across a room and rotate at different frequencies in a composition of waves and flickering moiré patterns, all the while making 'whooshing' sounds through the air. Moiré patterns appear when two similar patterns overlap each other and create a third pattern.
The installation is now in the permanent collection of Rijksmuseum Twenthe.
https://www.philipvermeulen.com/10-meters-of-sound
CDN/Théâtre des Cordes8