]interstice[, meeting of the unclassifiable, continues to explore international artistic practices which interrogate the intermedia relationships of sound/image/object/space. Numerous partners, associations and institutions, come together to propose a rigorous and eclectic five day program of concerts and performances. They extend an invitation to discover exhibitions which allow us to see and to hear fugitive experiences of the mobility of flux and wave phenomena all the while defending the singular and experimental visions evoking for this new edition the notions of flux landscape.

]interstice[ also takes the form of a seminar on contemporary intermedia creation, mixing exhibitions, events but also meetings between artists, public and students of the école supérieure d'arts et médias de Caen/Cherbourg. In the context of a research initiation module, the students are proposed with pedagogical workshops and a conference on the notion of site and landscape open to the public.
David Dronet / station mir
nicky Assmann
solace

ÉSAM Caen/Cherbourg, Site de Caen
Grande galerie
Cours Cafarelli
opening tuesday 14 may from 17h30 to 21h
visible from may 14 to may 24
from 15h to 19h except sunday and bank holidays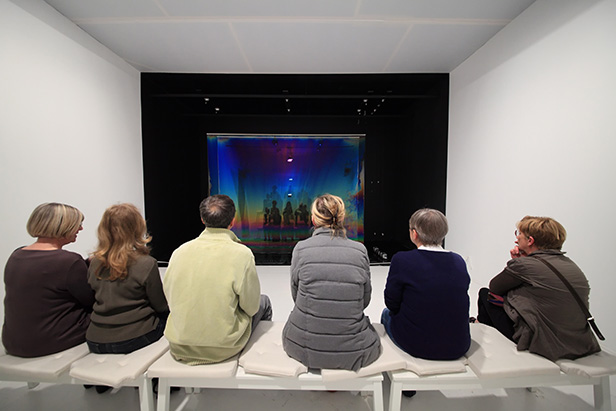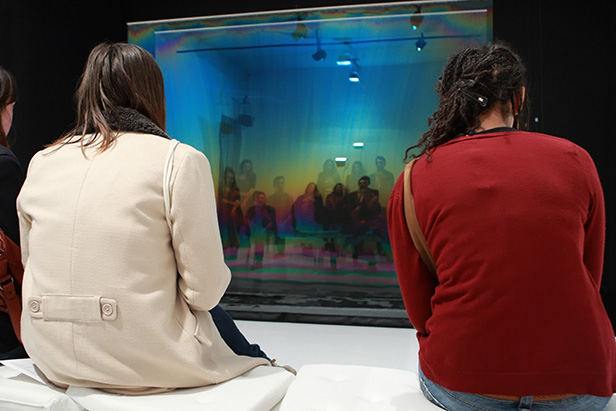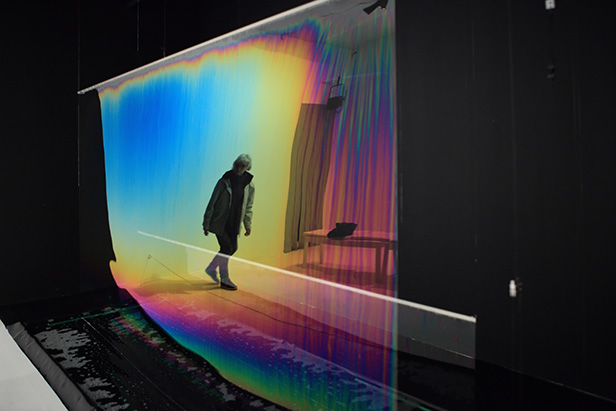 kinetic light installation
a soap film apparatus
Solace is a cinematic installation that explores the mental process and physical activity of seeing. At regular intervals a handcrafted apparatus creates a soap film as a spatial intervention. Through precise lighting the inner movement of the soap film is revealed, showing a turbulent choreography of iridescent color and fluid motion. As gravity slowly gets a hold of the membrane the viewer can be fascinated with the phenomenon, until inevitably the fragile film bursts.
cod-act
cycloïd-E

Eglise saint nicolas
rue Saint nicolas
opening tuesday may 14 from 17h30 to 21h
visible from may 14 to may 25
everyday from 15h to 19h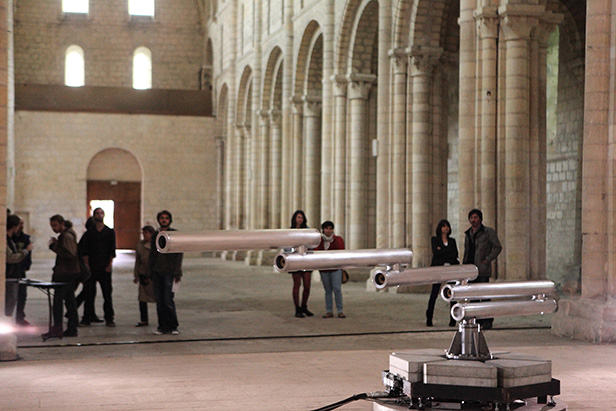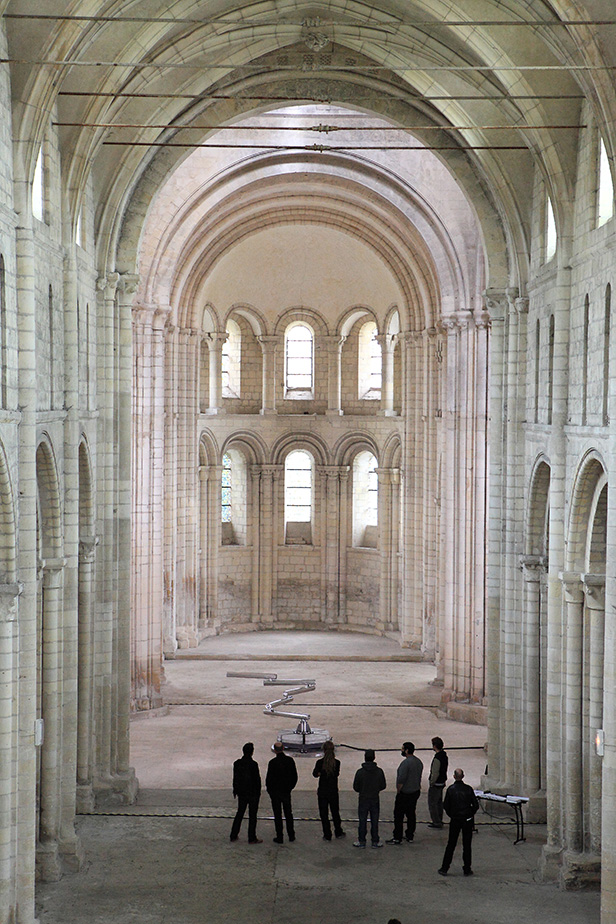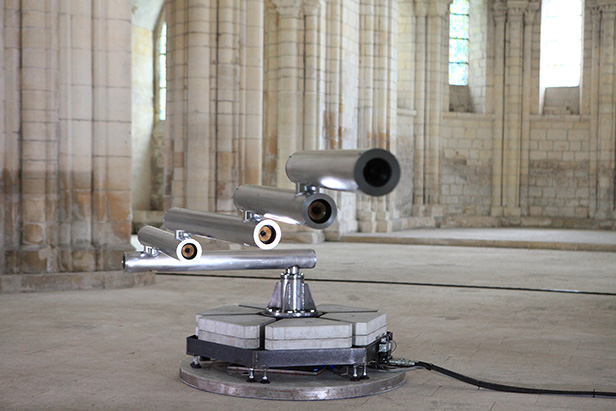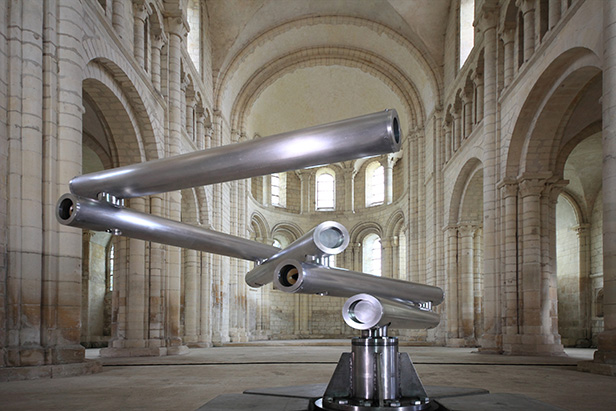 An object-show, a fascinating sonic sculpture!
First, the desire to approach mechanisms producing visible undulating movements and to put them in relation with the development of sonic waves. A pendulum. And if this pendulum was composed of segments which were articulated horizontally, if the gravitational effect was replaced by a motor? Once these pendulum segments become metallic tubes equipped with sonic sources and measuring instruments capable to resonate according to their rotation, thus awakens a succession of unpredictable movements. The balance of the exchanges of energy in these segments approach perfection, the trajectories resolve in a fashion astonishingly natural and 'just so'. It is about Harmony. Through its fascinating and hypnotic dance, Cycloïd-ε traces the space or sonic orbit to form a unique kinetic and polyphonic work, in the image of "Cosmic Ballet", to which the physicist Johannes Kepler refers to in his "Music of Spheres" in 1619.
This project was supported by "pro helvetia", Swiss cultural institute.
arno fabre
dropper01

Chapelle du vieux saint sauveur
place du saint sauveur
opening tuesday may 14 from 17h30 to 21h
visible from may 14 to may 23
from wednesday to sunday from 15h to 19h except bank holidays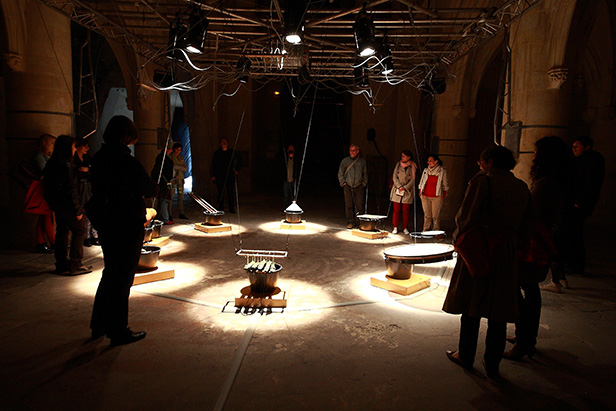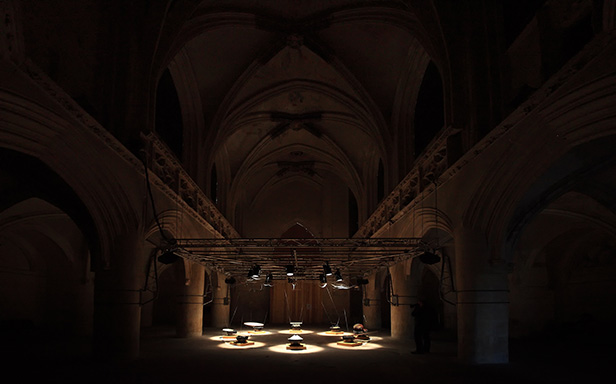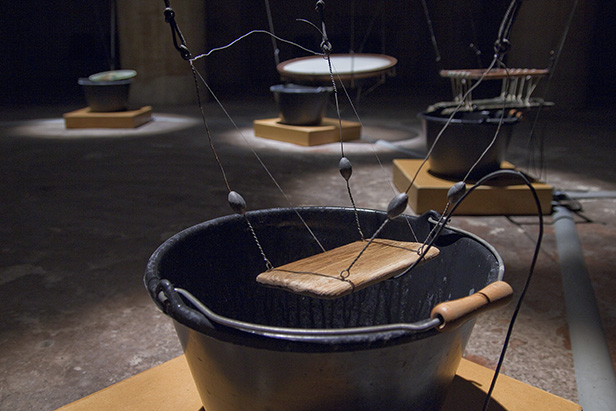 Installation sonore
DNumerous contemporary artists explore the element of water as materiel, sonic matter, a resonating surface or one available for projection... At the moment of Normandie Impressioniste, "Impressionistic Normandy", Mir Station proposes two exhibitions articulating around this theme. The first exhibition of Arno Fabre coincides with ]interstice[ festival, and extends until the end of june.
In his installation DROPPER 01, he directly uses water to produce music with objects from daily life. Nothing is hidden, everything is there, evident in its presence. Simple objects, light, a robotic mechanism is unveiled, a computer on a table, and water. A pure and disrobed architectural presence imposes itself in silence as in music.
Arno Fabre lives and works in Toulouse, he received his diploma from the Ecole nationale supérieure Louis Lumière (photography department) and from Fresnoy – national studio for the contemporary arts.
nils völker
LA FERMETURE ÉCLAIR
QUAI FRANÇOIS MITTERAND
brunch/meeting friday may 17
12h30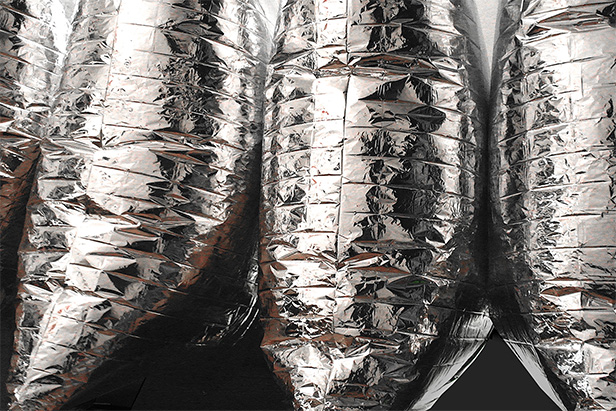 Nils Völker is a media artist living and working in Berlin.
In 2004 he received a diploma from the Bauhaus University in Weimar. Afterwards he moved to Berlin where he started working self employed as communication designer. Since 2009 Nils Völker creates artworks with the means of physical computing somewhere at the intersection of technology and art. During the past years he realized mostly large scale installations which have been exhibited in museums and art spaces all over the world. He will present an original work in the frame of Normandie Impressionniste from 4th july to First september at église du vieux Saint Sauveur in Caen.
quiet ensemble
quintteto

La fermeture éclair
quai françois mitterand
opening tuesday may 14 from 17h30 to 21h
visible from may 14 to may 18 from 12h30 to 19h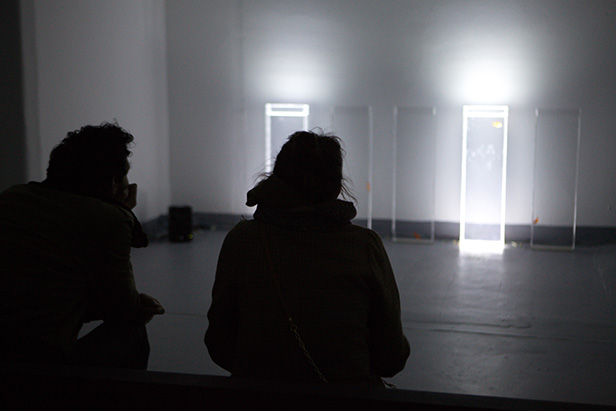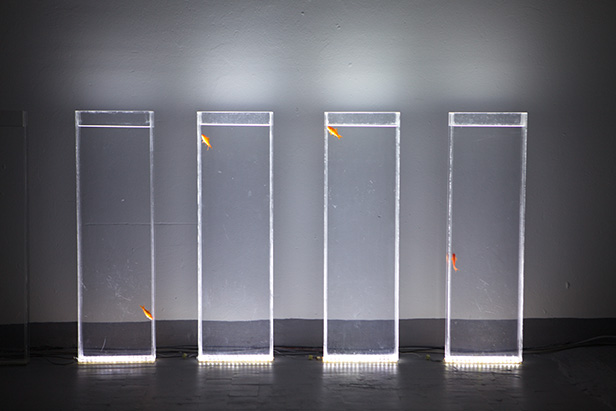 Installation sonore
Quintetto is an installation based on the study of casual movement of objects or living creatures used as input for the production of sounds. The basic concept is to reveal what we call "invisible concerts" of everyday life. The vertical movements of the 5 fishes in the aquarius is captured by a videocamera, that translates (through a computer software) their movements in digital sound signals.
We'll have 5 different musical instruments creating a totally unexpected live concert.
Documentation Céline Duval
horizons VI

102
102 Boulevard Leroy
opening tuesday may 14 from 17h30 to 21h
visible from may 14 to may 25 from 15h to 19h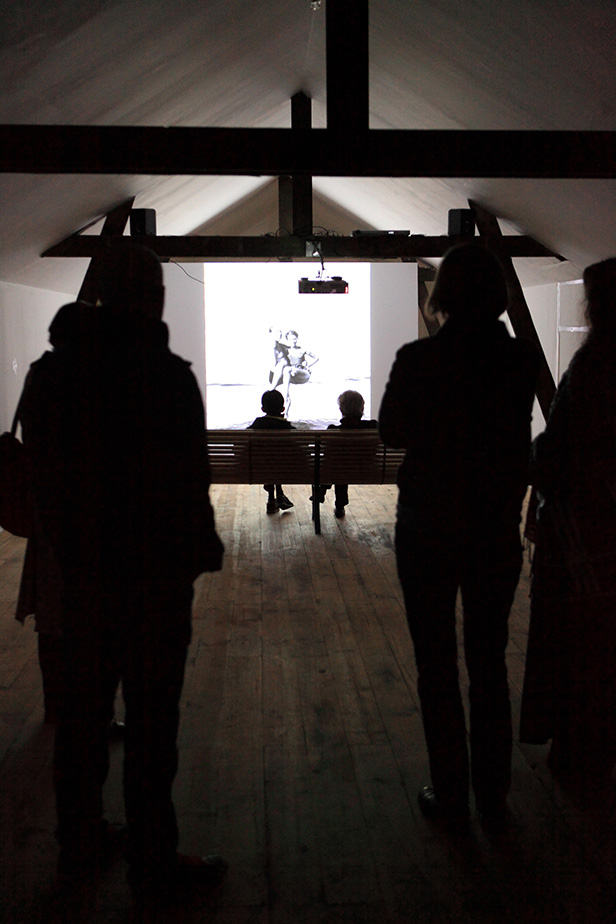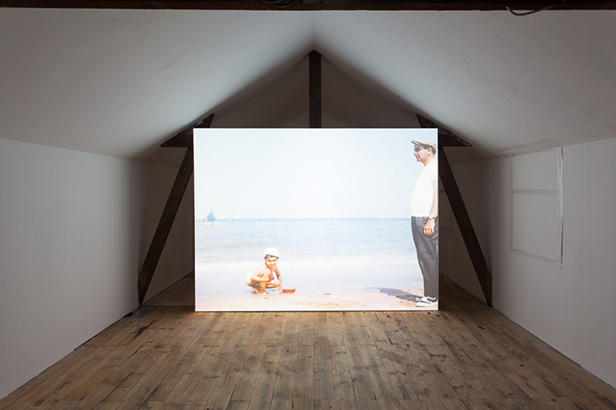 Video installation
sound : eL TiGeR CoMiCs GRoUP
The slideshow entitled Horizons, which is augmented regularly since 2006, summons a space and a time above the imposed limits through the museum space. Seated on a public bench, the spectator watches parade by dozens of amateur photographs, from different time periods, continuously fading, where someone strikes a pose on the sea shore, in front of the horizon. The incessant obsessional succession of these Horizons, where family photos invite themselves and infiltrate the museum in the place of productions, often technological and costly, operates literally a kind of upgrade. A ball of air slips in the "black box". The Horizons of Céline Duval, infinitely undressing themselves, seem in their turn to want to beckon to today's photographers: mr or mrs anybody. Accumulating these "anonymous horizons", Céline Duval delineates a utopian landscape, an island which we can never completely explore. Measure for measure: the horizon indicates the width of the screen, the portion of sky which pushes the sand to climb back up into frame, evoking an hourglass.
Pierre Leguillon
Courtesy : Semiose galerie-éditions http://www.semiose.com
bertrand rigaux
[soleol+][soleol-]

102
102 Boulevard Leroy
opening tuesday may 14 from 17h30 to 21h
visible from may 14 to may 25 from 15h to 19h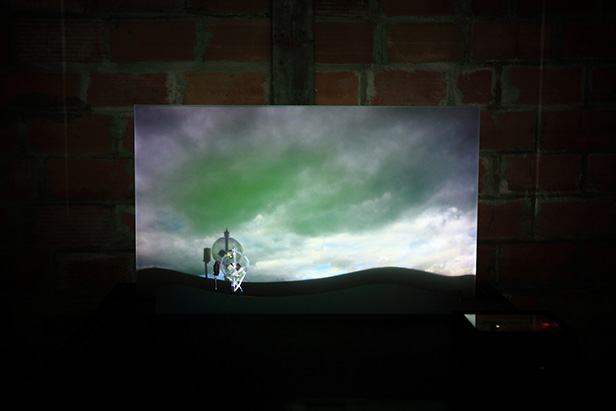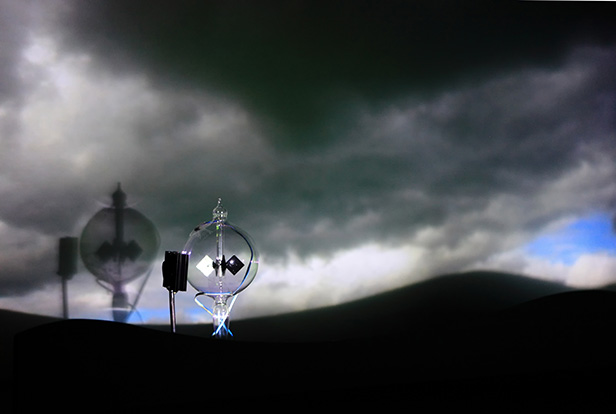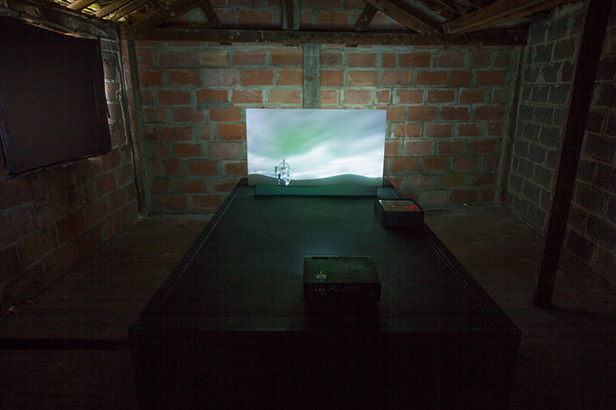 Video installation
Projection of a windy cloudy sky. The light of the video-projector puts in motion the solar radiometer. The movement of the radiometer determines, via a captor, the speed of the image which influences in its turn the luminous intensity of the video-projector, thus creating the cycle of the apparatus. "[...] "Thus, Bertrand Rigaux conceives a hypnotic installation, with an allure of Leonardo, which remind us of the precocious preoccupation of Marcel Duchamp to lose nothing of small energies, including those most sub-thin [...]"
Dominique Païni, in Panorama 8.
julien Levesque
street views patchwork

102
102 Boulevard Leroy
opening tuesday may 14 from 17h30 to 21h
visible from may 14 to may 25 from 15h to 19h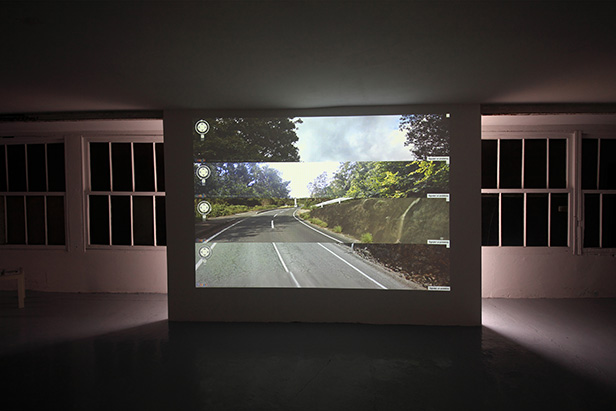 Website, photographs
What if photography of landscape could evolve over time, transform itself little by little, over the continuation of days and to the rhythm of the seasons... The Street Views Patchwork form 12 photographic living paintings which evolve with the rhythm of a time, the time of Google databases. Composed at the moment of my different voyages through Street View, this patchwork of images in real time form landscapes in multiple geographies and times. Bond to the internet in the flux which updates them, these images are susceptible to evolve at each instant, updating our vision of the reality of the world.
Across time the landscape evolves. The object of the photograph marks a pause and allows us to take note of the changing world.
yorgos zoïs
out of frame

ésam Caen/Cherbourg
site de caen, auditorium
cours cafarelli


tuesday may 14 at 22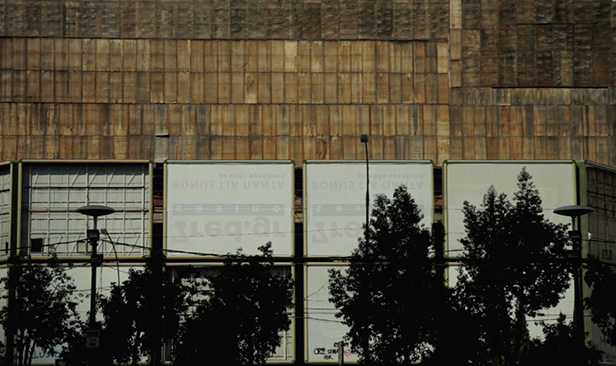 Vidéo / Live audio
2012, 10 min, DCP
Music performed by Novi_Sad
In Greece the advertisement in exterior billboards has been recently forbidden. As a result there are hundreds of empty frames that don't carry any messages. But the empty frames are now the message. And we are out of frame.
The empty frames above our heads, picture not only the current social and financial collapse, but at the same time they portray our bare inner world. They directly reflect our blank state of mind, our sentimental void and solitary existence. The empty frames are the contemporary monuments.
novi_sad & ryoichi kurokawa
sirens

ésam Caen/Cherbourg
site de caen, auditorium
cours cafarelli



tuesday may 14 at 22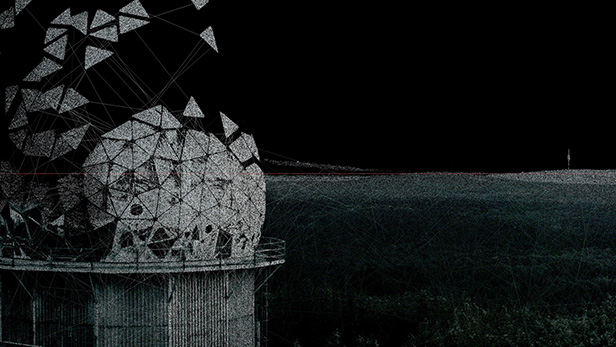 Video
Music Novi_Sad
Visuals : Ryoichi Kurokawa
In Greek mythology, the Sirens were three dangerous women with the head of a female and the body of a bird, who lived on an island called Sirenum scopuli. All locations were surrounded by cliffs and rocks. Seamen who sailed near were decoyed by the Sirens enchanting music and voices to shipwreck on the rocky coast. With the irresistible charm of their song they lured mariners, although they were not sea deities. They were mantic creatures knowing both the past and the future. Their song took effect at midday, in a windless calm. The end of that song is death. It has been suggested that, with their feathers stolen, their divine nature kept them alive, but unable to provide for their visitors, who starved to death by refusing to leave.
'Sirens' is a project which explores the aesthetics of information on sound. Initially based on multiple ways of analysis in various types of recordings, this project has been developed and produced by applying numerical and quantitative data from major stockmarket crashes in history on tracks commissioned from other sound artists and musicians.
jacques perconte & eddie ladoire
Ilha da luz (Madeira)

ésam Caen/Cherbourg
site de caen, auditorium
cours cafarelli


wednesday may 15 at 20h30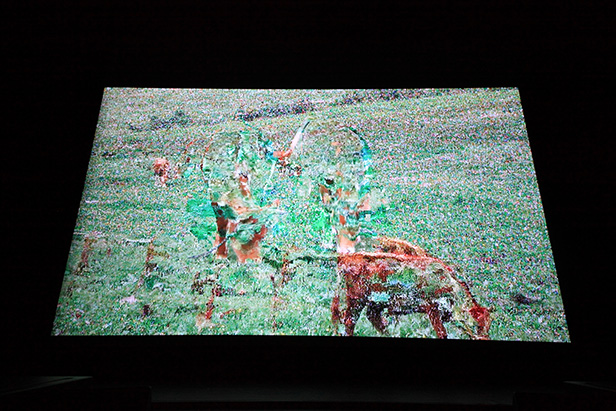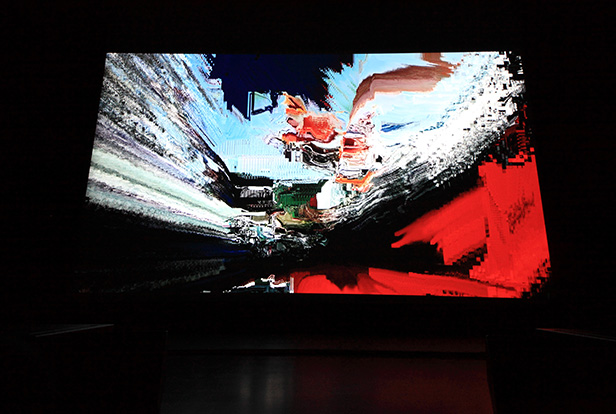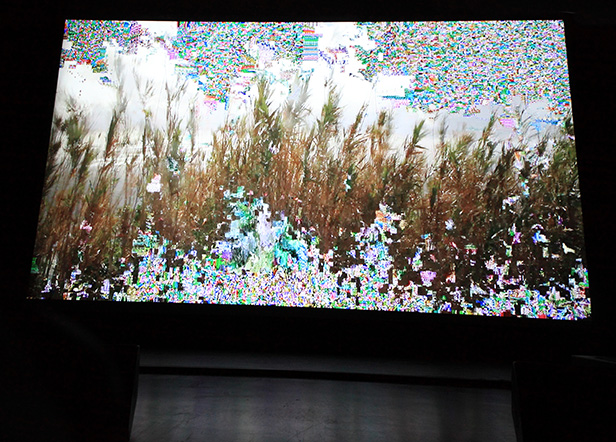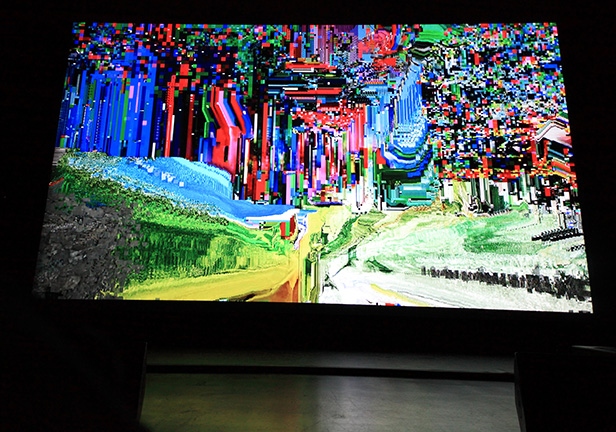 Video / Live audio
Jacques and Eddie collaborated from 200 to 2005 in the audiovisual collective ewmo or at the heart of their unleashed duo Yoyo Foretnic. They are reunited at this occasion of ]interstice[ for a delicate sonic and art-making adventure over the Madère landscapes.
Jacques Perconte constructs an artistic practice essentially linked to digital tools. He provokes the machine, pushes it to its limits, thinks from his insufficiencies and creates based on his errors. From film to photography, from online creations to installations, Jacques Perconte produces since the last fifteen years an avant-gardist digital pictorial material. He questions space, color, landscape and mankind. His films have circled the globe.
After his studies in applied arts, in piano, and then in electro-acoustics, Eddie Ladoire orients his art-making towards sound installation. He invites us to rethink our rapport with sound and space. His compositions-installations align themselves with the frontier of concrete music and sound art. The listener finds themselves confronted with a sonic universe which he hears in everyday life, but one which he doesn't listen to. He can also be submerge in a moment of fiction for which he has no key and through which only his imagination and his personal experience will help him find his way. Eddie Ladoire is the author of radiophonic pieces or sonic postcards for France Musique. He equally collaborates with numerous artists for which he creates soundtracks for video or for installation.
Aki onda
La fermeture éclair
quai françois mitterand


wednesday may 15 at 21h30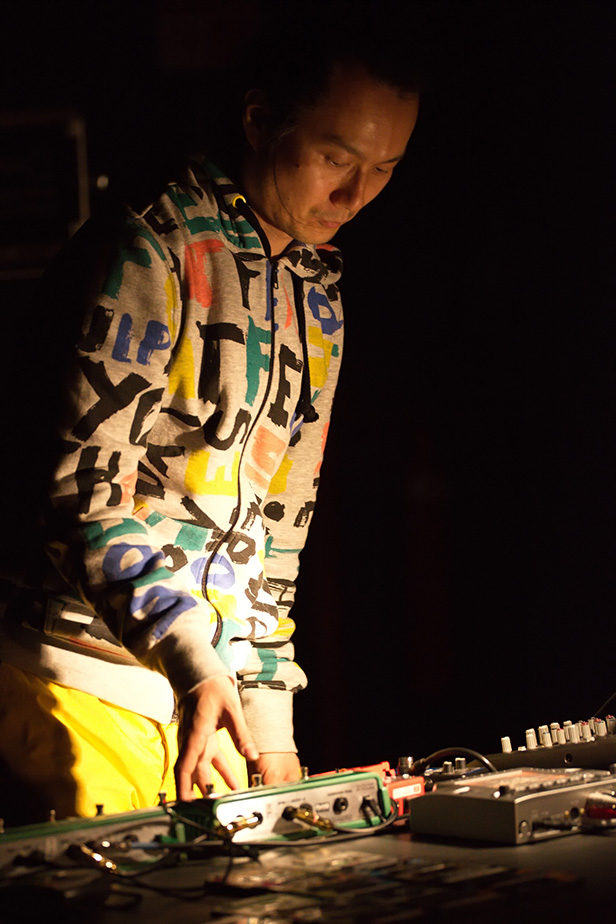 Sound performance
Aki Onda is an electronic musician, composer, and visual artist. He is particularly known for his Cassette Memories project – works compiled from a "sound diary" of field-recordings collected by Onda over a span of two decades. Onda's musical instrument of choice is the cassette Walkman. Not only does he capture field recordings with the Walkman, he also physically manipulates multiple Walkmans with electronics in his performances. In another of his projects, Cinemage, Onda shows slide projections of still photo images, shot by himself, as a performance or installation. Onda has collaborated with artists such as Michael Snow, Ken Jacobs, Paul Clipson, Alan Licht, Loren Connors, MV Carbon, Oren Ambarchi, Noël Akchoté, Jean-François Pauvros, Jac Berrocal, Lionel Marchetti, Linda Sharrock, and Blixa Bargeld.
Lê Quan Ninh
La fermeture éclair
quai françois mitterand


thursday may 16 at 20h30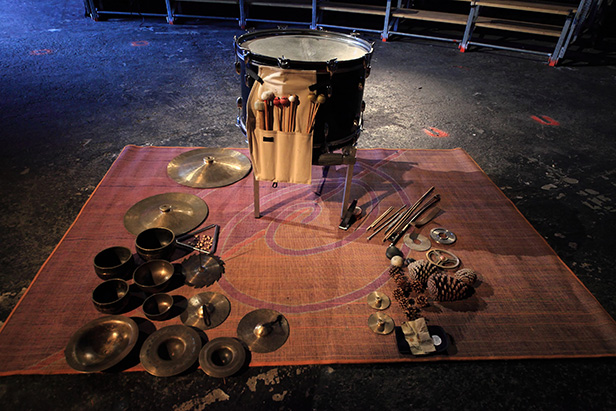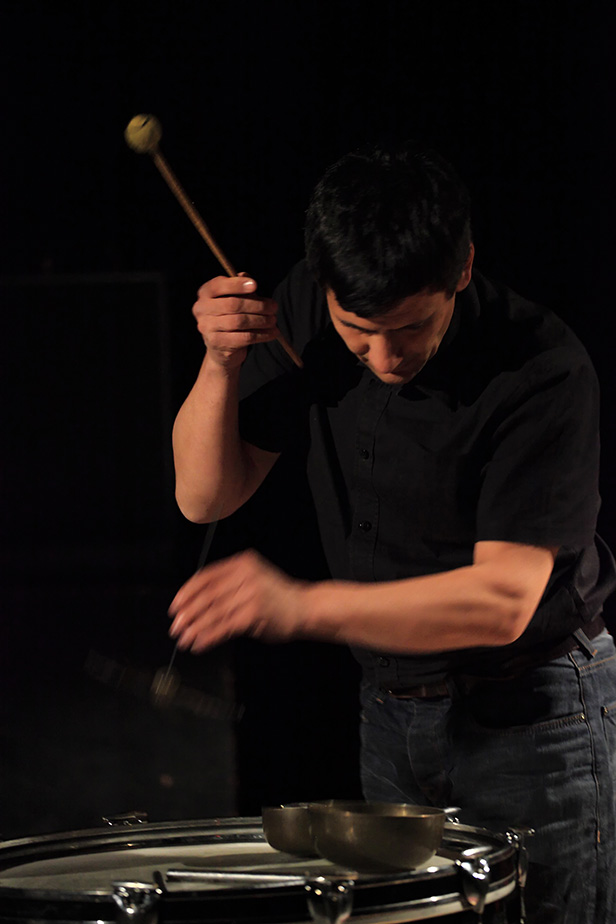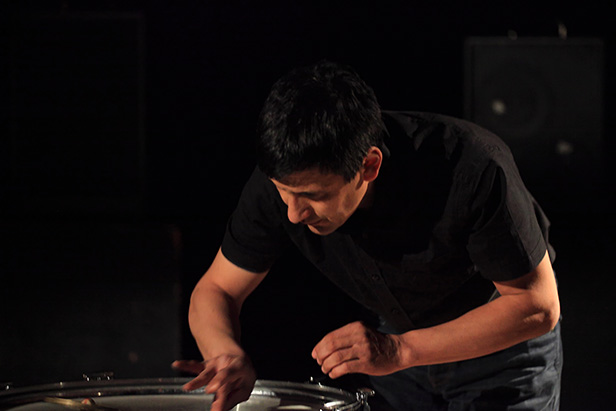 Sound performance
Coming from a classical education, the percussionist Lê Quan Ninh has worked in the heart of contemporary musical ensembles and is one of the founding members of Quatuor Hêlios, a percussion quartet which has played and recorded, among other works, John Cage's music for percussion. Their latest creation is Seul à Seuls, "One to One" by Georges Aperghis which was created at the end of 2006 for the Musica festival in Strasbourg.
As an improvisor, he participates in numerous meetings across Europe and North America and regularly plays with groups that mix improvised acoustic music and electronic-acoustic, performance art, dance, poetry, experimental cinema, photography and video...
With the cellist Martine Altenburger, he founded in 2006 the ensemble]h[iatus, a contemporary music ensemble whose members are both interpreters and improvisers. The ensemble commissioned the composer Vinko Globokar a new piece which was created in september 2009 at the Villefavard Farm (Limousin). He regularly works with dancers. One of his latest projects to date is Delay vs Trio, a piece utilizing a great deal of computing with Franck Beaubois and Patricia Kupers and which the subject is the construction of a film at the moment of its projection. Ninj has recently worked with the choreographer Clara Cornil for (H)AND(S), a piece for 5 dancers and 2 musicians which was created in february 2009.
His discography includes over forty CD's with european and north american labels.
Le verdouble
Yvan etienne & yann gourdon

la fermerture éclair
quai françois mitterand


thursday may 16 at 21h30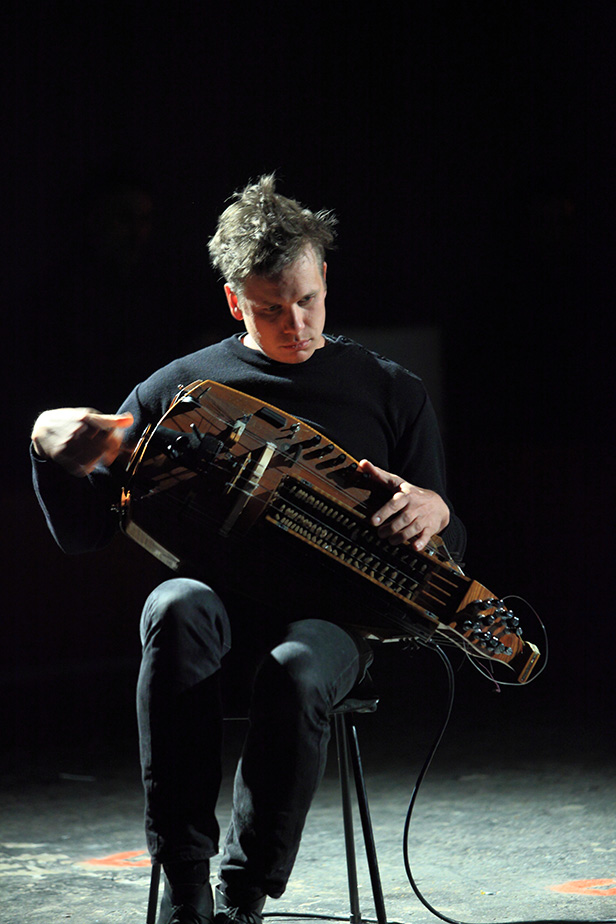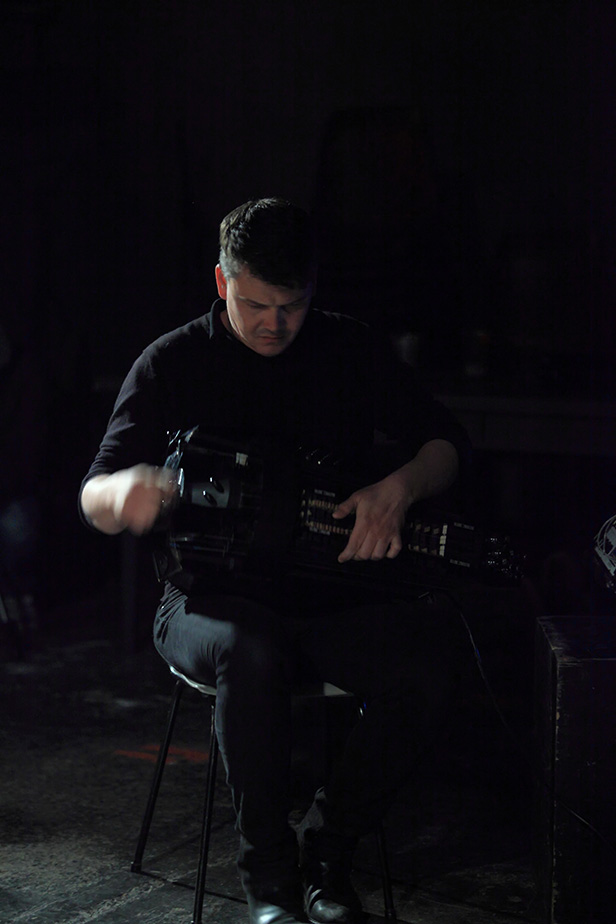 Performance sonore
Yvan Etienne et Yann Gourdon, a hurdy gurdy or wheel fiddle duo, push the limits of the way we consider listening, in what state the listening draws us into and for how long. Neither composed, nor improvised but rather passed through a process, the aim of the sound piece being the fruit of that process.
Yvan Etienne is an artist and activist breaking ground in the development of the arts and of sound work (contextual installations, concerts, scenography). As a musician, he composes for and plays his electronic or his acoustic wheel fiddle, his explorations taking him through phonography, microtonale music and emphasized tones). He has played with Phill Niblock, Yann Gourdon, Richard Glover, Brice jeannin, Patrice Grente, Julien Ottavi, Robert Poss, Paul Panhuysen, Marie Verry. He is also engaged in the distribution of sound practices and intermedia as a creator of programming and an independent curator of exhibitions. He also directs the collection "oh cet echo", with Presses du Réel. He is an instructor at Quai, the school for superior education of the arts in Mulhouse where he co-directs SONIC, the masters program for sound art.
As a musician and a composer, Yann Gourdon harnesses vibratory fields and sound perception as a medium. His work values observation of acoustic phenomena through a lively exchange with environments – architecture / landscape. In addition, he is passionate for the traditional music from Auvergne of the Hurdy Gurdy or wheel fiddle. He approaches his practice through listening and a historical digging and assembling of a repertoire. Through these different facets of Yann Gourdon's work, he gives weight to the treatment of sound quality.
étienne noiseau
on erre

La fermeture éclair
quai françois mitterand
thursday may 16 at 23h
live at Radio Phénix 92.7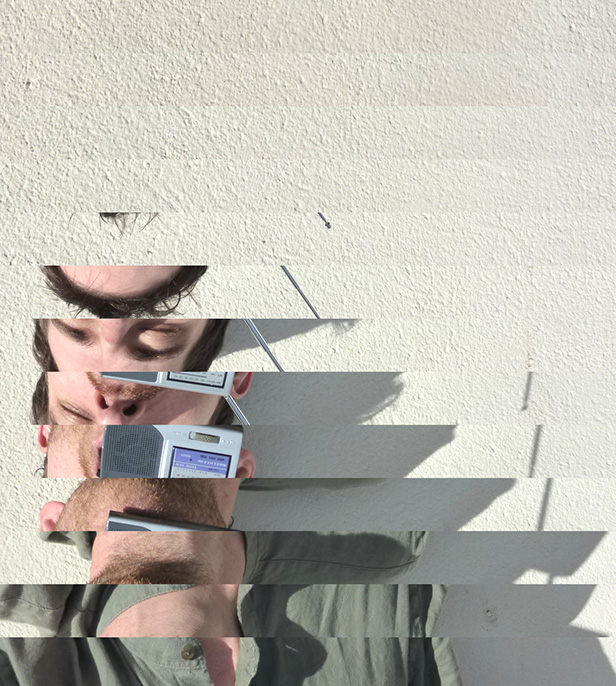 Performance radiophonique
Something appears here, now, and at the same time, elsewhere. The protagonists are there, you may catch some of them, and at the same time others will be operating from a distance. All this could happen without you, without you even noticing, but we shall put it in motion for you, we shall render the invisible audible.
A group work by students from the ESAM at the occasion of a workshop entitled "art radio" facilitated by Étienne Noiseau, in collaboration with Radio Phénix 92.7 Mhz.
Etienne Noiseau is an artist, creator of sound art, and a radio critic who was born in 1978. Since 2001, he has worked with this idea and this object "the radio". He has produced and created some thirty sound pieces, documentaries, essays, and programming for Radio Panik, Radio Grenouille, Silence Radio, ÖRF-Kunstradio, France Culture, SWR2, Deutschlandradio Kultur.
combien mille
La fermeture éclair quai françois mitterand


wednesday may 15 at 22h30
thursday may 16 at 22h30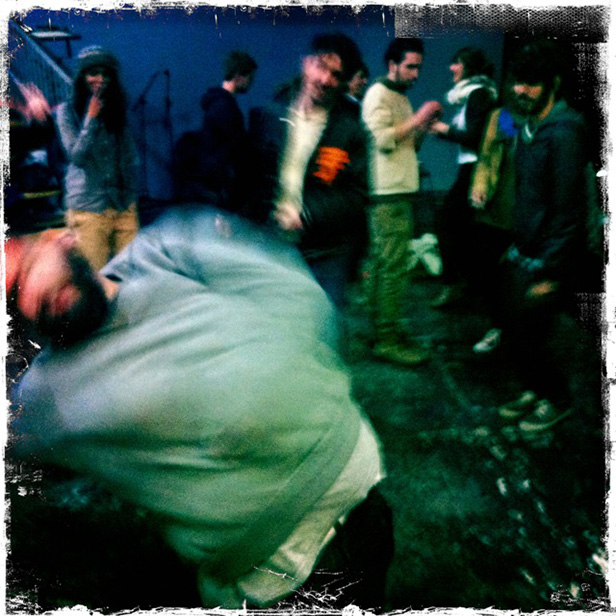 Mix
Combien Mille est un collectif caennais dont l'objectif principal est de réunir de jeunes acteurs de la scène musicale ou des arts visuel pour "faire ensemble". C'est sous la forme d'un label  de musique que l'aventure prend forme depuis 3 ans. Combien Mille produit des CDs "faits main", des concerts et invente de nouvelles formes de diffusion de leurs productions. Combien Mille ce sont :  Superpoze, Fakear, SAmBA De La mUERTE, Zerolex, Dalton Darko, Adrien Melchior et Mathieu Lion...
kink gong
ésam Caen/Cherbourg
site de caen, auditorium
cours cafarelli


friday may 17 at 20h30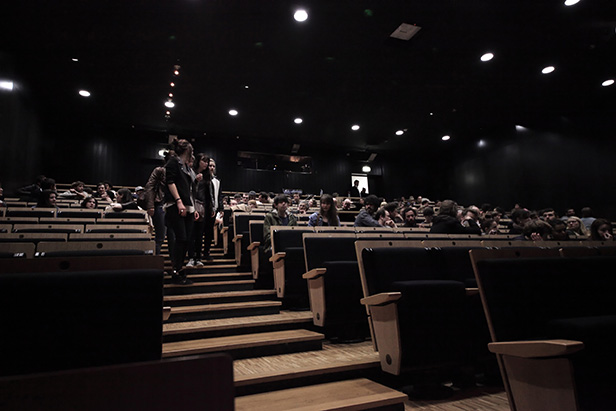 CONCERT
Since the end of the 90's Laurent Jeanneau records the music of threatened ethnic minorities primarily from southeast Asia. Other than his insatiable activity as a collector of little known, never or very little distributed music, he is producing a series of remixes combining these with field recordings, electronic treatments and archives. A program of which we don't and will never have the occasion to see... a guaranteed refreshment for our ears and our imagination.
radio on
Le cargö
cours caffarelli


friday may 17 at 22h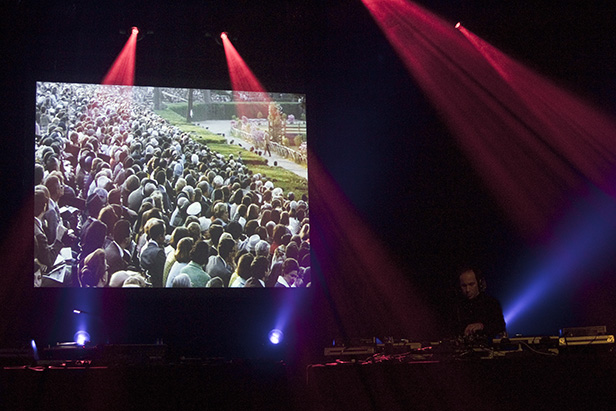 MIX
Radio On to the controls to play the catalog of the Stembogen label, throwing together footbridges with his colleagues as well as a plethora of references rung in with a dancing atmosphere.
Behind this name officiates Denis Chevalier, cofounder and DA of PPT and of Stembogen. Crossing multiple functions in the heart of PPT since its creation, his approach is characterized notably by an attention paid to surroundings, apparatus, and utility. The music, at the heart of PPT, has first and foremost been soundtracks, a work on the sound of the cinema, of chronicles, of mixing, of a few events... Let us cite among his activities, the co-creation of Büro (experimental musical programming) in 1998, his collaboration with the specialized disc-seller Wave and the development of the Stembogen label during the first years of the twenty first century. In the logic of the mission of the totality of PPT, he develops in the musical domain devices and particular principals which can apply themselves to the conception of an album, a distribution, a live session or a concert. Hi conceived among other things a compilation Jingles & Génériques which reunites over 40 authors.
In his mixes, we find back a crossing of a large number of 'genres' and of 'cultures', the taste of improbable meetings, counter-indicated entanglements and unsuspected agreements... The pseudonym Radio On is taken from the eponymous film of Chris Petit, notably remarkable for his conception of the soundtrack and his usage of pop music.
vincent epplay
audio technic catalog

Le cargö
cours caffarelli


friday may 17 at 22h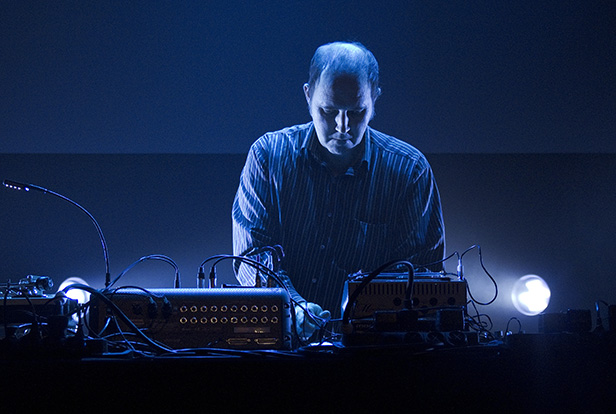 Vincent Epplay applies an exercise to his new album Audio Technic Catalog, a re-lecture of pedagogical and technical discs, his third opus of the Sound Library with Stembogen series, after Sound Effects and The Disc against Insomnia (hypnosis).
Visual artist/Musician, conceiver and producer of installations and sonic environments, of live performances, Vincent Epplay elaborates a multiform research putting into play the materiality of sound and its modes of distribution/reception. He creates objects, situations, contexts, where discreet faults, mishaps, and incongruities come to trouble our listening habits, to question and to renew the uses...
He elaborates, with Stembogen notably, a work of re-lecture of 'functional' sonic productions, revealing and developing the strange, poetic or representative aspects of our civilization which could already be in the works of this type of production, in the interest of displacing the genre towards the artistic sphere. These multi-usage discs, knowingly presented as functional discs in the tradition of the genre they make reference to. An object of highly specialized study, (discographical genre however grasped by divers collectors) and one of universal themes which beckon from the 'on high' of a circle of connoisseurs.
Numerous collaborations in cinema, dance, contemporary art and of course the musical world (notably Samon Takahashi, Frederick Galiay, Jac Berrocal and David Fenech). Present equally with the labels, A.K.A, Alga Marghen, Brocoli, Grautag, Les Disques en Rotin Réunis...
2pingou1
Roy Thinnes dans le rôle de david vincent

Le cargö
cours caffarelli


friday may 17 at 22h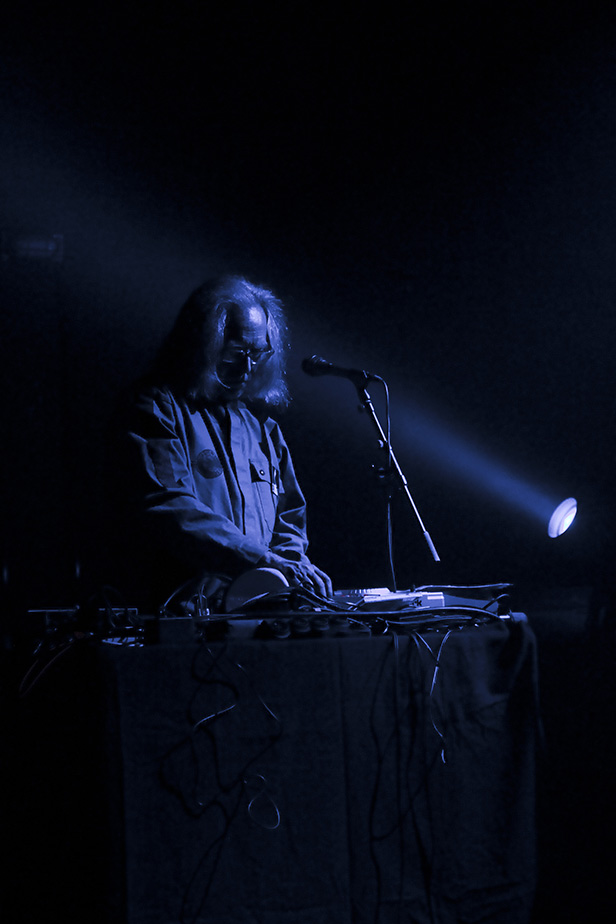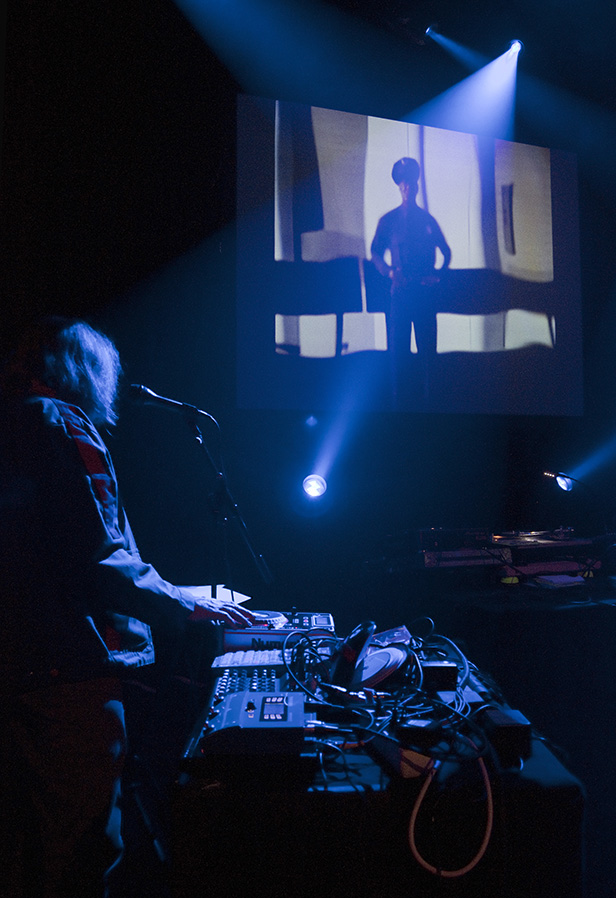 2Pingou1 on reconnaissance mission in unknown territory, proposes a musical and visual plunge into a dark and sensitive zone crossed with televisual science fiction evocations...
2Pingou1 is the solo project of Jean-Philippe Fée in parallel with the group Déficit Des Années Antérieures (Past Years Deficit). For the last thirty years he has developed his audiovisual universe through installations, videos and disc recordings. Cinematic references, musical and graphic, entangle to build the discreet and fluctuating landscape of 2Pingou1. We recently found back these two strange birds of the underground in the project "Les échos de l'étale #3" of Cactus Editions, with one exploration taking the form of a graphic and underwater distortion of black novels.
The music of 2Pingou1, is a tone out of nowhere, an unclassifiable strangeness, the folk music of an underwater crew of unknown nationality nourished by years of music from all over the world captured via an untrustworthy device of distorted signals, having mysteriously "landed" in the middle of the normandy countryside.
If Jean-Philippe Fée was present with Past Years Deficit on the Jingles & Génériques compilation, this invitation covers a particular signification with regards to the place which holds the education for Stembogen (as is the case with numerous other actors of the international underground).
impressions multiples #2
ésam Caen/Cherbourg
site de caen, atrium
cours cafarelli
friday may 17 from 14h to 20h
saturday may 18 from 10h tox 18h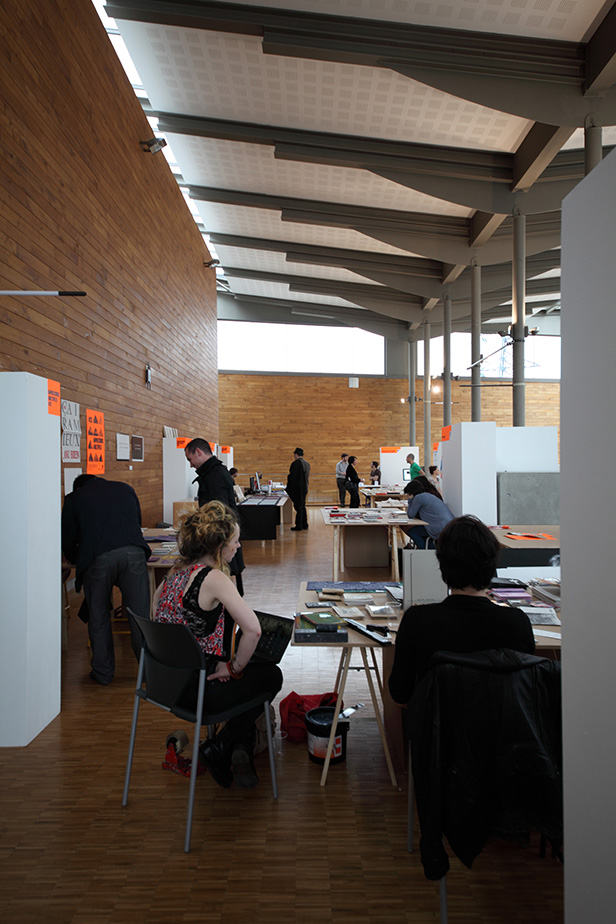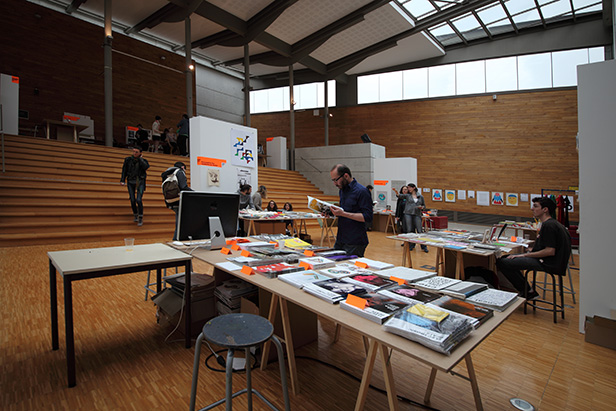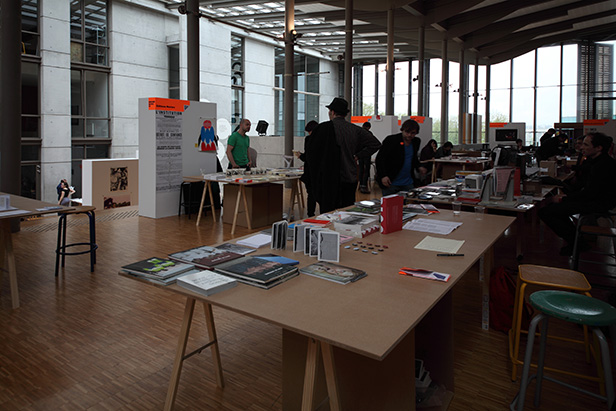 Multiples and artist prints, graphic essays and typographies, electronic and sonic editions, micro-edition.
Just before Caen's book festival PASSAGE DE TÉMOINS #4, the ésam Caen/Cherbourg (superior school for art and media) organizes an event dedicated to contemporary edition, intitled IMPRESSIONS MULTIPLES, friday, may 17th and saturday may 18th, 2013.
IMPRESSIONS MULTIPLES est l'occasion de découvrir un paysage rare et singulier de l'édition contemporaine, composé de formes et de pratiques issues du monde de l'art, du graphisme, de la typographie, de l'illustration, de la revue, du fanzine, de la poésie, de la littérature, du design, de la création sonore, audiovisuelle et de l'édition numérique. IMPRESSIONS MULTIPLES propose de mettre en contact les étudiants de l'ésam et le public avec dix éditeurs invités et un grand nombre d'ouvrages d'autres maisons d'édition indépendantes. IMPRESSIONS MULTIPLES est une invitation à des rencontres sensibles et à l'exploration des territoires peu présentés de l'édition contemporaine.
IMPRESSIONS MULTIPLES extends the opportunity to discover a rare and singular landscape of contemporary editing, composed of forms and techniques issued from the art world, literature, graphic design, typography, illustration, reviews and fanzines, poetry, sound art, the audiovisual and from digital editing. IMPRESSIONS MULTIPLES proposes an exchange between the students of the ésam and the public with ten invited editors and a large number of works from many other independent editing houses.
IMPRESSIONS MULTIPLES is an invitation to sensitive encounters and to the exploration of rarely available territory in contemporary editing.
This event represents just a part of the pedagogical structure offered by the ésam Caen/Cherbourg, and in particular of the "éditions" department. The department is headed by Emmanuel Zwenger & Thierry Weyd.
Contact
access / places
Afficher
]INTERSTICE[08
sur une carte plus grande
1/Eglise Saint Nicolas

Eglise Saint Nicolas


Rue Saint Nicolas, 14000 Caen
PLAN / ACCES
2/Chapelle du vieux Saint-Sauveur

Chapelle du vieux Saint-Sauveur


Place Saint-Sauveur, 14000 Caen
PLAN / ACCES
4/Le Cargö

Le Cargö


Cours Cafarelli, 14000 Caen
+ 33 (0)2 31 86 79 31
PLAN / ACCES
5/La Fermeture Eclair

La Fermeture Eclair


Cours Cafarelli, 14000 Caen
+ 33 (0)2 31 83 20 35
PLAN / ACCES
6/ésam Caen/Cherbourg

ésam Caen/Cherbourg


17, cours Caffarelli, 14000 Caen Fr
+ 33 (0)2 14 37 25 00
Plan / Accès
Co-producers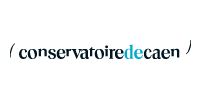 partners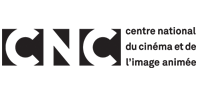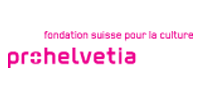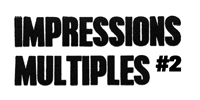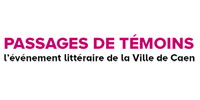 patrons

credits / legal information
Festival program
David Dronet avec la participation de patrice grente, samuel loviton, thierry weyd, emmanuel Zwenger et denis chevalier
/
Art Direction
David Dronet / Station Mir
/
Assistant
Pierre Le Cann
Angèle Bari
/
Technical Direction
manuel passard
/
graphic design
Duc Tran
/
webdesign /
françois Bunel / studiosundaymorning.com
Pierre Le Cann
/
Co-Production /
Station Mir
ésam Caen/Cherbourg
la fermeture éclair
Collectif Jazz Basse-Normandie
conservatoire de caen
Le Cargö
/
partners /
Ville de Caen
ODAC du Calvados
DRAC Basse-Normandie
Région Basse-Normandie
CNC/DICREAM
PRO HELVETIA
Transat projects
MTCA
impressions multiples
passages de témoins
association des étudiants de l'ésam caen/cherbourg
radio phénix 92.7
l'exposition dropper01 d'arno fabre est labélisée normandie impressionniste
/
Patrons /
Kafé Crème/
/
Intellectual Property
This entire site is covered by French legislation on copyright and intellectual property.
All rights reserved, including downloadable documents and iconographic and photographic representations.
/

| | |
| --- | --- |
| | |